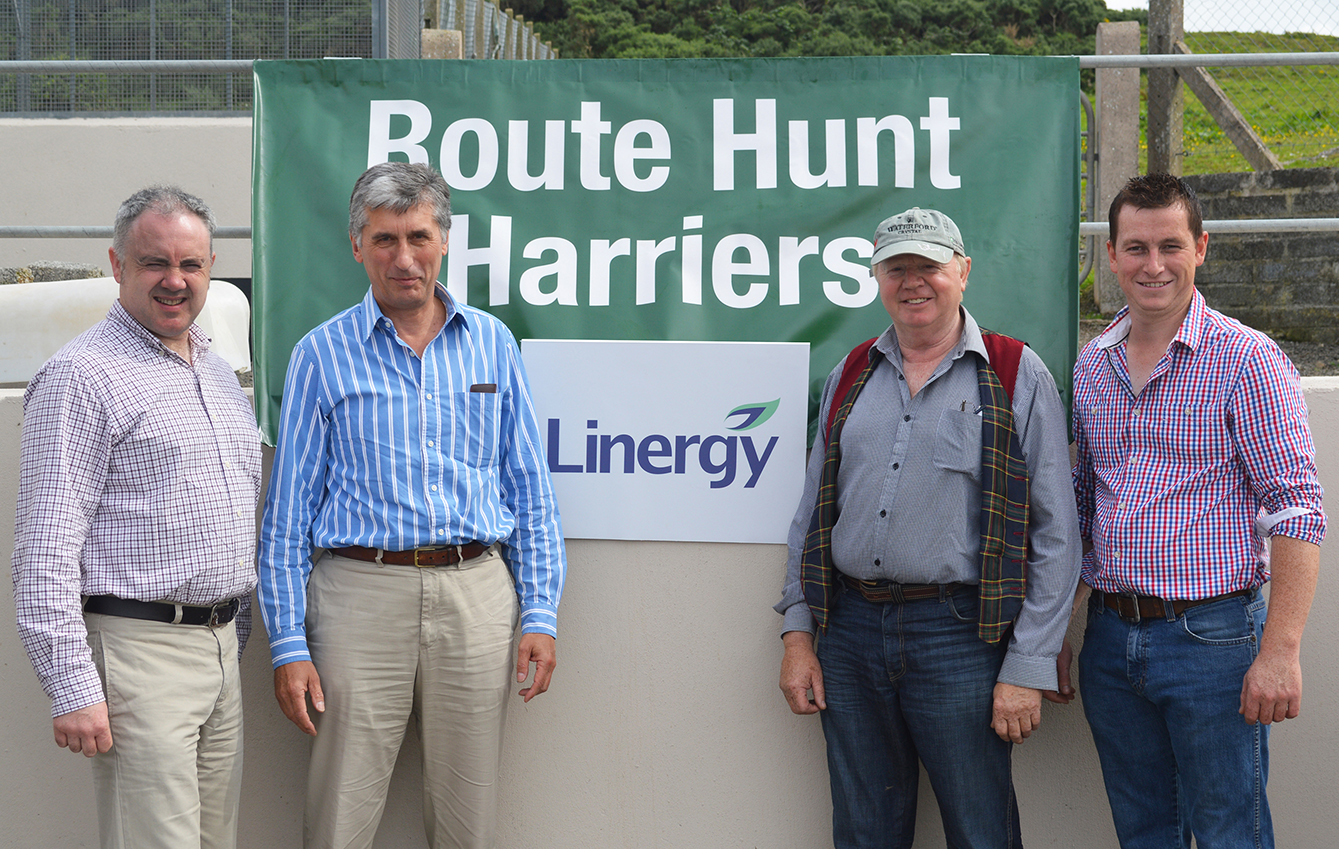 New Fallen Animal Service by Linergy at Route Hunt
3 September 2015
LINERGY the award winning company from County Tyrone, which develops renewable fuels from organic waste and successfully provides a highly efficient service for the collection and disposal of fallen farm animals, has recently joined forces with the North Coast Route Hunt Kennels.
The Route Hunt Kennels at Gateside Road, Portrush has long provided a disposal service to local farmers. The club made significant upgrades to the premises to secure its long-term future, and is now pleased to announce that it can take in cattle of ALL ages, having previously been restricted to only those under 48 months.
The club has agreed detailed protocols with Dungannon based Linergy Ltd and has now received final approval from DARD to handle cattle over 48 months of age. Linergy will be responsible for sampling these animals under BSE regulations, while the trained kennel staff will ensure all identification is accurate.
Linergy operate an on-farm collection service for deadstock, and farmers can reduce costs by delivering directly themselves through the 'delivered-in' facility at their Dungannon site. Local farmers in the north of the province can now enjoy similar savings by delivering to the Route Hunt yard.
The Route Hunt yard have extended the opening hours from 9am to 3pm Monday to Friday to meet the growing demand. Call to the yard direct during these hours to deliver your animal. Alternatively, to arrange a delivery outside of these hours contact Jonny Butler on 078 4581 0563.
More details are available on the Linergy website at www.linergy.co.uk.
Philip White, Master of the Route Hunt club said:
"We are delighted to be able to team up with Linergy to offer this extra service to farmers in the area. The club appreciates that without the co-operation and hospitality of farmers there would not be a hunt, so we were determined to do all we could to mitigate the cost of fallen animal disposal."
Richard Moore, Managing Director of Linergy added:
"Since Linergy developed facilities for farmers to deliver deadstock to our Dungannon plant we have seen steadily growing interest in this service. The Route Hunt is an ideal partner to replicate this opportunity in North Antrim. They have shown vision and commitment in serving farmers; we look forward to providing a top class service in co-operation with them."
Pictured: (L-R) Gerard McCloskey (RH), Richard Moore (Managing Director – Linergy), Philip White (Master of RH) & Jonny Butler (RH)
Phone to register your animal
Or Register Online
How the process works

Find out how